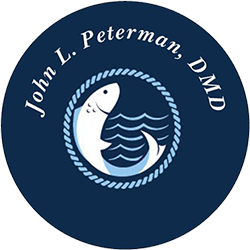 Continue
Where can I find Sandwich root canal treatment?
If you require Sandwich root canal therapy, it's important to find a dentist who prioritizes your comfort, and utilizes advanced approaches to keep you at ease. At the office of Richard H. Sadowski, DMD, there is no reason to feel anxious about root canal treatment. Your highly skilled dentist and his professional staff deliver precise and gentle care, for a stress-free experience.
Sandwich Root Canal
When a tooth is severely compromised, as the result of injury or deep decay, your dentist may recommend root canal therapy. A root canal addresses damage underneath the tooth's outermost biting surface, in a deep layer of core tissues, blood vessels and nerves, called the dental pulp. When a tooth is fractured by traumatic injury, or critically decayed, bacteria can seep in through the tooth's surface and infect the dental pulp. An infection may cause symptoms such as pain, swelling and fever, which require immediate attention from a dental professional. In other cases, a tooth may become infected without presenting any symptoms, which is why it's important to keep up with preventive and diagnostic checkups. To determine the most effective course of treatment, your dentist will examine the teeth, gums and their supporting structures. Sandwich root canal treatment involves removing the damaged pulp, cleaning and shaping the pulp chamber, then sealing the canal of the tooth with inert materials to prevent the possibility of re-infection. Throughout treatment, your skilled, compassionate dentist will keep you comfortable, informed and relaxed. A successful root canal provides much needed relief from the symptoms of a toothache, and prevents subsequent damage to your tooth. Root canals have a reported 95% rate of success, and teeth which have been treated with root canal therapy can remain healthy and functional throughout your life.
At the office of Richard H. Sadowski, DMD, we aim to quell any worries or anxieties you may have when you visit us for Sandwich root canal therapy. Providing a personalized approach to treatment, you can expect to receive the quality care you deserve. To learn more, call today.
90 Route 6A, Suite 2
Sandwich, MA 05263
(508) 888-4001
By John L. Peterman, DMD
October 16, 2017